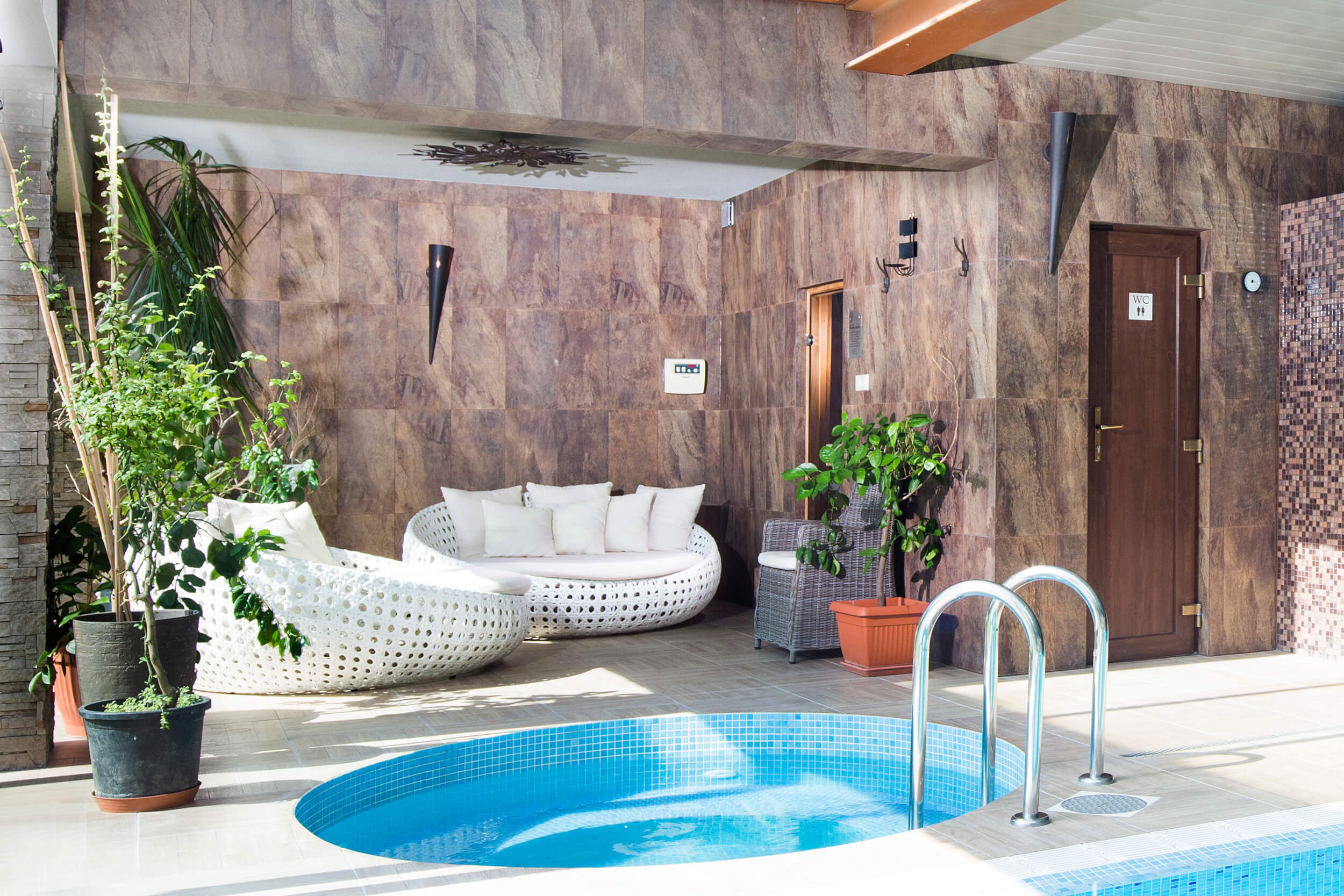 Our Alžbeta resort is ideal for a family vacation
For children we have cots and children's chairs in the restaurant. The kids can enjoy themselves in the large landscaped grounds with a children's playground. However, the biggest attractions are the pools with water temperature of 30-33 °C, available only to the accommodated guests.
What do we offer?
Indoor relaxation pool with a water temperature of 35°C
Outdoor jacuzzi with a water temperature of 38°C
Outdoor thermal pool with a water temperature of 30°C
Indoor pool with saltwater and temperature of 29°C
During the hot summer nights there is an open-air summer cinema available for your children, where they can enjoy a welcome drink – virgin mojito (the welcome drink is available only for week-long stays).
Accommodation with a pool, vacation with a pool, wellness stays with a pool, hotel with a pool.
If you want to meet many new friends and have beautiful summer experiences from a family vacation in the Tatras, we believe that a vacation spent with us with the convenient location of our boarding house will provide you with just that.
DURING THE SUMMER SEASON: up to 4 pools in operation
Photogallery
Penzion Alzbeta has much to offer for its accommodated guests. Come see for yourselves!